Page 9

Neighboring Towns and Villages


Sam's Point high above Ellenville

These are a few old pictures of places often visited when visiting
Ellenville because of there uniqueness and beauty of the time.
Cragsmoor, NY
High above Ellenville. Located in the Shawangunk Mountains.
Located in Ulster County, NY, Cragsmoor first came into existence in the early 1870's when
Edward Lamson Henry, William H. Beard, J.G. Brown, Mrs. Eliza Pratt Greatorex and her two
artist daughters, Kathleen Honora Greatorex and Eleanor Gretorex, discovered the enchantments
held by the plateau in the Shawangunk Mountains. E.L. Henry was the first artist to build a summer
home here, and Mrs. Henry christened the house NA-PEE-NIA, a name from the Lenape Indians.
Word quickly spread to other artists about Cragsmoor and its wonders, though the colony did not
attract the traditional struggling artist with little or no recognition. On the contrary, artists of note
who were already prosperous sought to make their homes among the splendor.
Cragsmoor Fine Art Artist
Edward Lamson Henry
1841-1919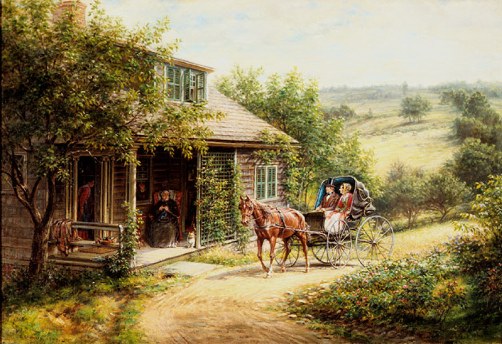 Edward Lamson Henry (1841-1919)
"Unexpected Visitors"
Signed and dated E. L. Henry, 1909
Oil on canvas
Watercolor Painting by E.L. Henry. The old D&H Canal and old Ellenville
Center Street Bridge. From the private collection of Kaycee Benton
Old picture of Cragsmoor, NY. High above Ellenville.
Located in the Shawangunk Mountains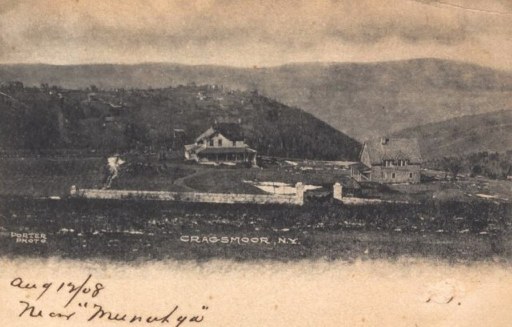 Another old picture of Cragsmoor. 1908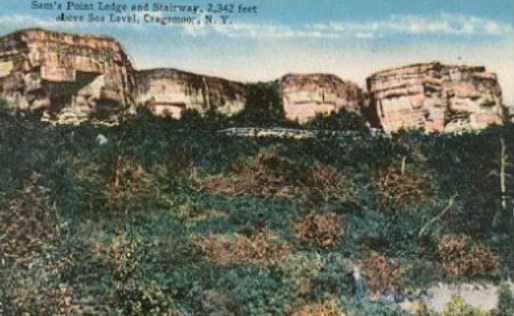 Sam's Point Ledges and Stairway. Located high above Ellenville.
2342 feet above Sea Level.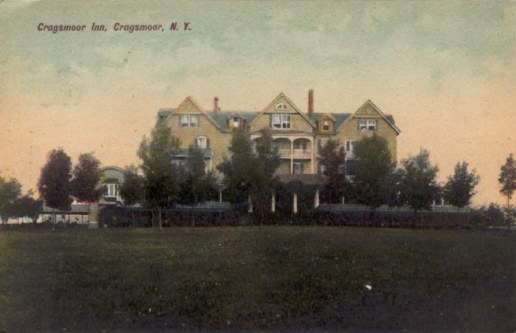 Cragsmoor Inn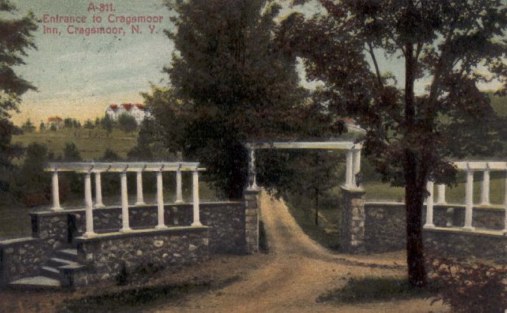 Entrance to the Cragsmoor Inn
Napanoch, NY
2 Miles North of Ellenville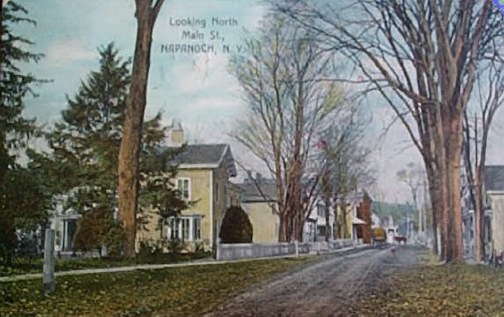 Napanoch Main Street looking North. Left to right: Mac's Mouse,
Herb Daniel's store, West building, Post Office. Bellman Place.
Note Hitching Post on extreme left.
Yama Farms Inn
Route 55, Napanoch, NY
1913-1967
Yama-No-Nchi
Home in the Mountains


Famous Yama Farms Inn. It was located about 1 mile west
of Napanoch, NY on Route 55
Wawarsing, NY
4 miles North of Ellenville.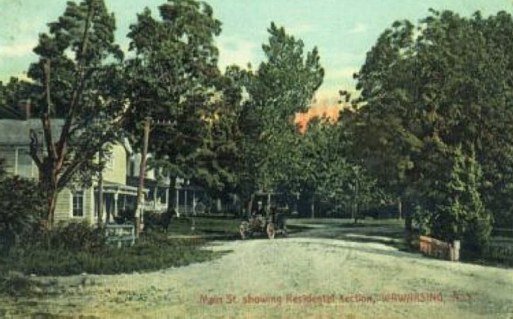 Wawarsing Main Street.
1 Mile North of Ellenville, NY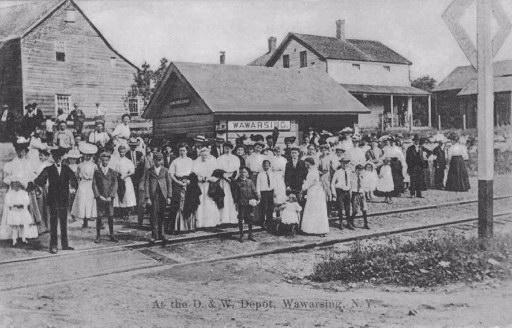 Wawarsing, NY O&W Railroad Station. Early 1900s.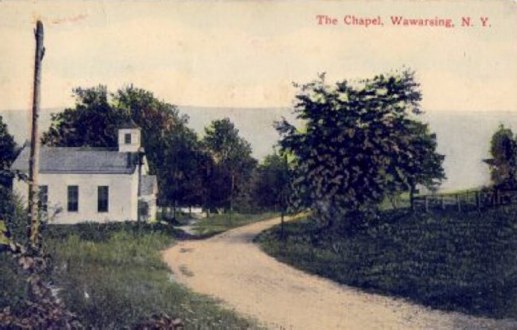 Wawarsing Chapel
Spring Glen, NY
3 miles South of Ellenville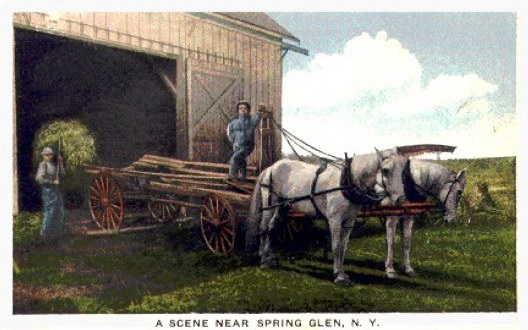 Old Spring Glen Farm Scene circa 1915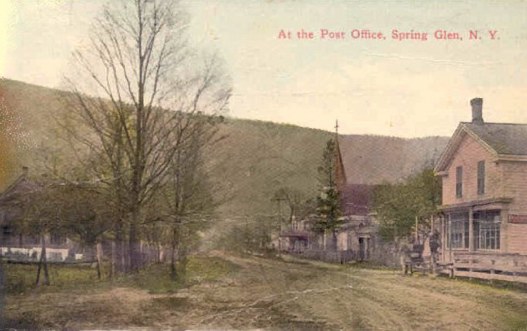 Spring Glen Main Street. Shawangunk Mountains in the background
Summitville, NY
5 Miles South of Ellenville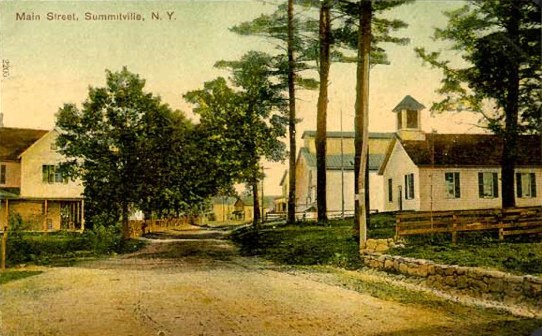 Summitville Main Street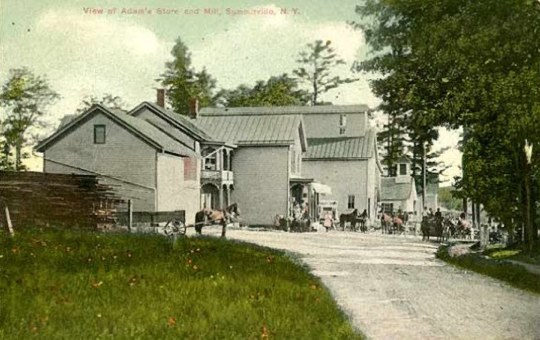 Summitville Adam's Store and Mill 1912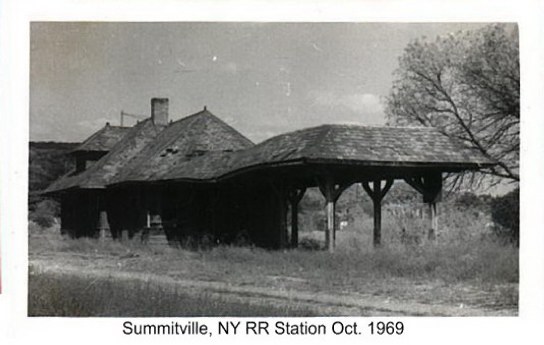 That is the old rail bed in the foreground.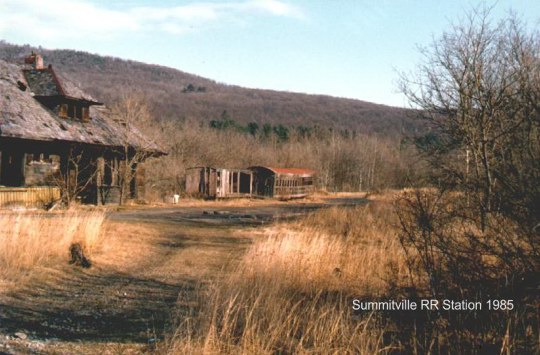 Abandoned Railroad Equipment. The depot in Summitville, NY was abandoned in 1957
when the New York Ontario and Western Railroad went out of business. In the early 70's
Joel Pettengale curator for the Harry Resnick Antique Car Museum in Ellenville, NY
had an idea to build a tourist railroad there.Some equipment was brought in, but it never
came to fruition. In the early 80's these cars still remain there.
They and the depot now gone.
l
Joel Pettengale's freight cars and the Depot a long gone. 1970s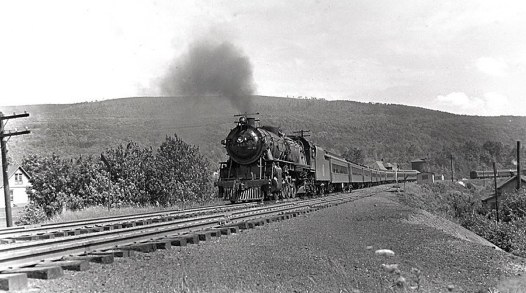 Summitville RR Station and water tower at far right above the box cars. 1940s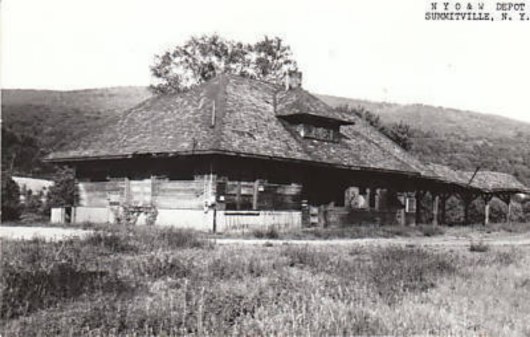 Summitville RR Station 1980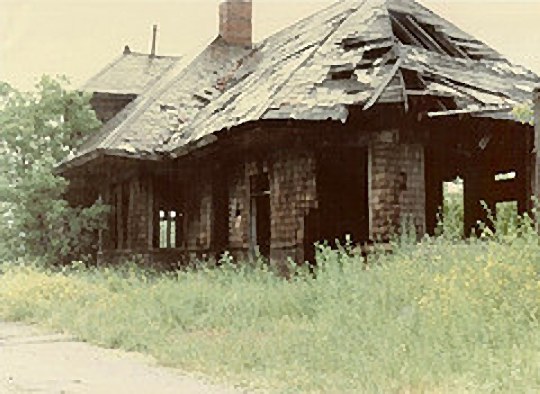 Summitville RR Station 1984
Back to Home Page
Wurtsboro, NY
12 Miles South of Ellenville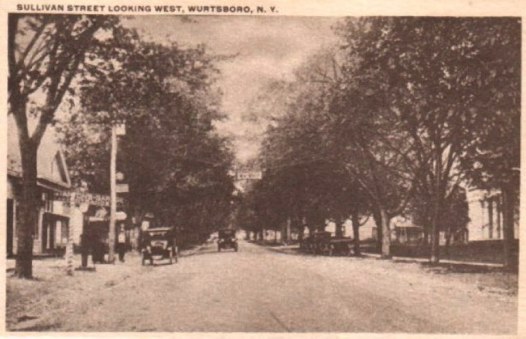 Wurtsboro Sullivan Street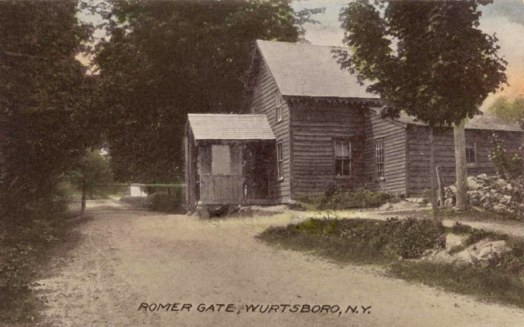 Wurtsboro Old Tole Gate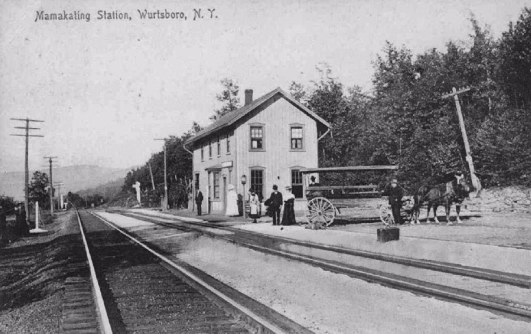 Wurtsboro Old Railroad Station
Mount Mongola
Located in the Shawangunk Mountains above Ellenville on Route 52 East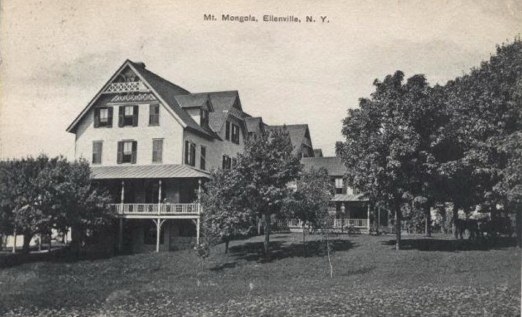 Mount Mongola Inn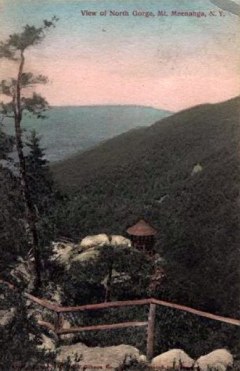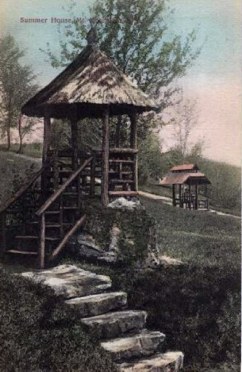 Mount Meenahga North Gorge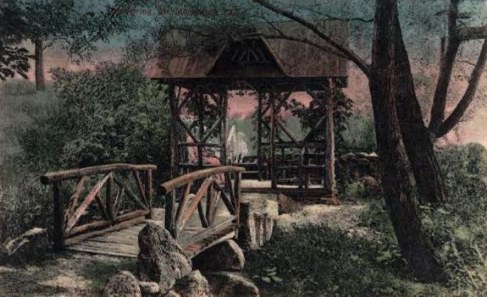 Mount Meenahga Wooden Bridge and Gazebo